The Possession Course rapidly re-infects All the Living. H69 ensures its work is done. Slayer of the Blood Contract... to Reveal the Sigyl, the enslaved rift surfed.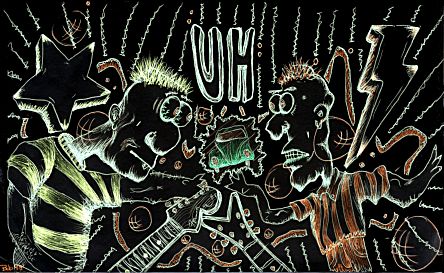 Sixty-nine Eighty-sixed bodies of impatient Bloody Blue-Balled Incus-Iccubi re-animate into the Colony doubleDemon. A Ligated, Singular, Psychic Vessel, The
Error 404

Illegal access denied.
For information, contact info@error404.com with complete biography.
Dead Talk to and through their Necroscopic Possession.

"Riding with Captain D. is Bud..." says doubleDemon, "'You can't always get what you want, but if you try some times... you just might find... YOU GET WHAT YOU NEED!'"
H69

Next, enter Helleton?
"Luberup Frankenstain!!!" the Darkest commands, "We've got a lotta purgin' ta do!!"
(Kinda barren waste, right?...
Only ten years later...)
Now wasn't that fun??
Ya' know, everyone's truly a WINNER...
Digest the whole story...
Remember totally who you are...